Carol's Lighting is a premier lighting store with two exquisite showrooms located in The Woodlands and Humble, Texas. Whether you are a homeowner, interior designer, or contractor, our showrooms are a haven for anyone looking to enhance their spaces with stunning lighting fixtures. Each showroom offers a unique selection of products and expert guidance, ensuring that customers can find the perfect lighting solution for any project.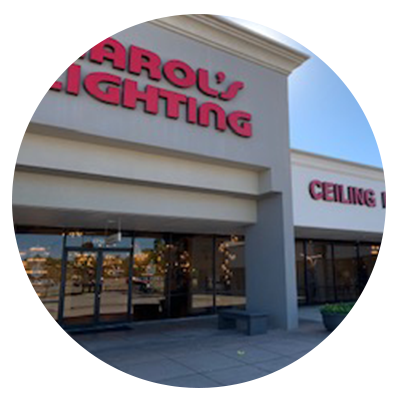 The Woodlands
The Woodlands showroom is a true showcase of elegance and luxury. As soon as you walk through the doors, you are greeted by a breathtaking display of crystal chandeliers hanging from the ceiling, casting a mesmerizing glow throughout the space. In addition to chandeliers, the Woodlands showroom also offers an extensive selection of pendant lights, ceiling fans, wall sconces, and table lamps, as well as furniture and home decor. The knowledgeable staff at Carol's Lighting is always on hand to provide expert advice and help customers choose the best lighting fixtures to complement their existing décor or complete a new design project.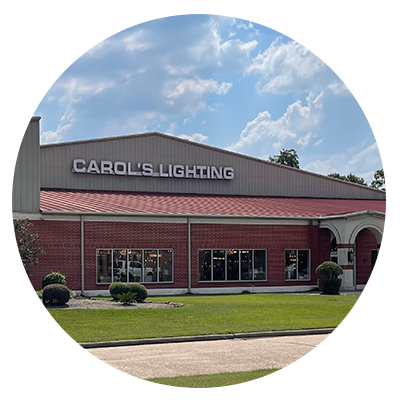 Humble
The Humble showroom has a warm and inviting atmosphere that instantly makes customers feel at home. One of the highlights of the Humble showroom is our extensive selection of ceiling fans. Carol's Lighting offers a wide variety of styles, finishes, and sizes to suit any room or outdoor space. In addition to ceiling fans, our Humble lighting showroom offers the best interior and exterior lighting. From wall-mounted lanterns and post lights to landscape lighting, our outdoor fixtures not only enhance the aesthetic appeal of the exterior of your home but also provide safety and security by illuminating pathways, driveways, and outdoor entertaining areas. For your interior spaces, we offer pendants, chandeliers, hanging lanterns, lamps, and so much more.
STOP BY TODAY
No matter which location you choose, you can expect exceptional customer service with affordable lighting fixtures, home decor, fans, furniture, and more. Stop by today!